Winter experiences Kristiania Lech
Adventures that will blow your mind 

At Kristiania, everything feels possible. Our butlers will take care of your (and your dog's) every need – including your artistic needs as we believe art is a necessity. You can also get your adrenalin pumping during outdoor activities, get romantic with a cinema under the stars, sip champagne on a Moroccan rug in the snow, switch to hipster mode with your private DJ and much, much more.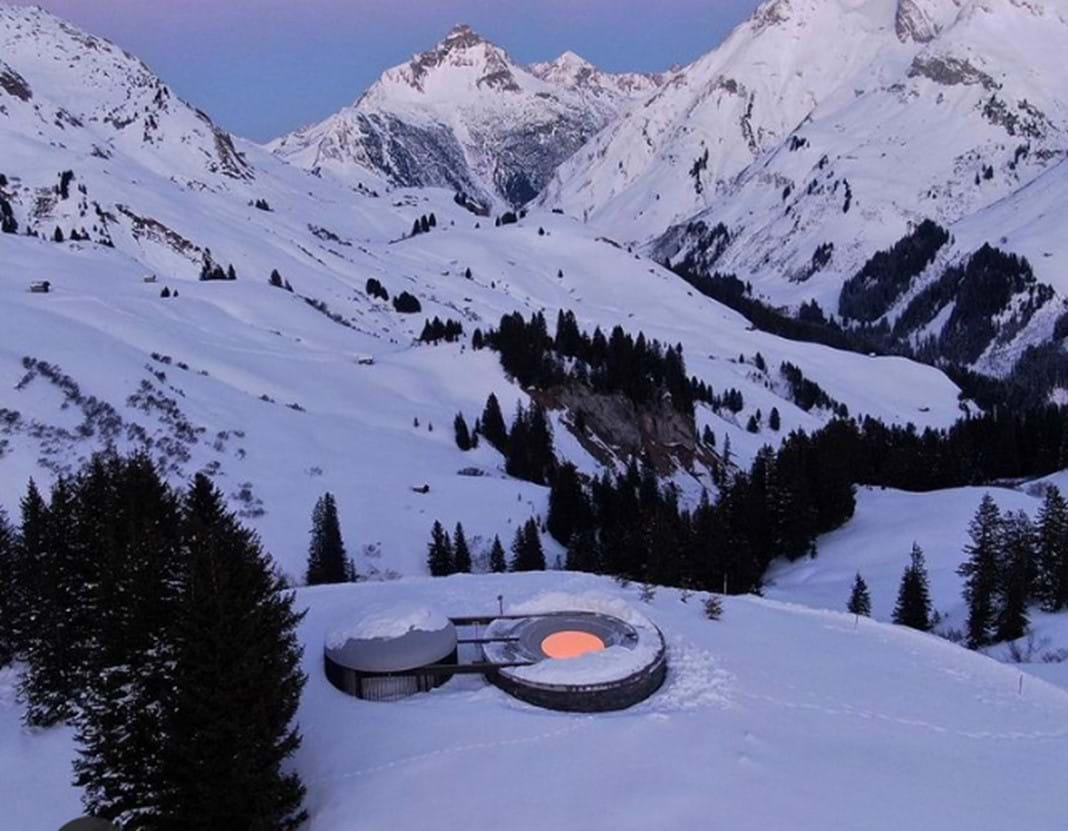 Outdoor & Nature & Wellbeing
Scenic Cinema

Get cosy underneat a fluffy duvet on your lounger. Watch an extraordinary evening skyscape in between viewing your favourite flick at our outdoor cinema. This private experience includes a flying dinner, drinks of choice and elegant fires to warm the ambience.

 

Skyspace Lech

Watch the sky! World-famous American artist James Turrell designed a Lightroom where sky and earth seem to encounter one another from a new point of view in the high alpine landscape of Lech.

Forest Retreat

Follow our private guide into the serenity of the forest, where you can set your mind free (and your body, if you wish to dip into the river). Expect an invigorating and restorative experience in nature… and for that little extra adventure you can cross-country ski to the destination. This is an ideal option for those seeking a meditative escape away from civilisation.

A Taste of the Past

Take a snowshoe hike to Bürstegg where you will experience the first Walser settlement in Lech. Once you arrive, you will be greeted with a historic mountain picnic including traditional bread, homemade butter and regional sausages. You will also enjoy a warm alpine foot ritual (Holzbottiche) once back at the hotel. To ensure your feet stay warm, you will also be given a pair of alpine knitted socks as a souvenir.

Ice Fishing & Warm Schnapps

You may have gone fishing before but have you tried ice fishing? Join our expert fisherman Andy for a memorable fishing experience in picturesque Zug. Your warm, smoked char will not be the only item on the menu – be prepared for regional delicacies, such as a shot of herbal schnapps!

Deer Watching

Our local hunter will take you on an alpine safari into the hidden wonders of the Austrian wild. During your expedition, you will learn the skills of animal tracking and have a chance to take a deer shot (with your camera that is!).

 

The Mountain Hermit

Get to know the secrets of the mountain hermit by understanding how to forage for winter delicacies, precious bark and other forest naturals and by learning how to use them for culinary delights and health elixirs.

Going Slow in the Snow

Who says you have to speed down a ski run? Perhaps you simply want to lie back in a chaise longue in the snow (or a designer deckchair), wrapped in a duvet and warmed with the help of a hot water bottle and vin chaud (or Alpine Negroni). Rest your eyes or dip into the book recommended by our reading butler.
Art & Culture
Art parks in our Garage

Höhenflug. A little exhibition in the Garage in collaboration with art gallery Sturm & Schober Vienna showing artists Beatriz Olano, Gerald Moser, Vanessa Henn, FFM (Filderbahnfreundemöhringen), Herbert Egl, Nina Rike Springer, Sven Braun, Dave Bopp, Wolfram Ullrich, Stefan Zsaitsits, Károly Keserü, Astrid Köppe and Thomas Gänszler, Gerald Moser, and many more. Don't miss Höhenflug gallery!

 

8th December 2022 until 16th April 2023

Thursday, Friday, Sunday 3pm – 6pm or by appointment

 

Private Dance Club

Book our private club and enjoy the spirit of St. Tropez at 1,444m. You are sure to stay in high spirits with the sounds from our resident DJ and a magnum bottle of Champagne for two.

Art @ Home

For those wishing to explore art in the sanctuary of the hotel, Gertrud Schneider invites you to Kristiania's garage gallery, where the resident artist can personally guide you through their work. Combined art and culinary experiences are also scheduled for this winter, so make sure to check our events page!

Art & Adventure

Take a snowshoe hike to landart of James Turrell's Sky Space Lech and to Antony Gormley's France man sculpture. Your guide will make sure you take the best route, share their artistic insights… and treat you to a glühwein or tea picnic.
Culinary Projects
Picnic in the snow

Here's an unconventional experience for the adventurous pleasure seekers desiring a romantic touch. Watch the awe-inspiring Vorarlberg Alps from a reclining position on thick Moroccan rugs, wrapped in fur blankets. You'll be sure to stay warm with a fire bowl beside you and some delicious cuisine and Champagne inside you!
 

The Grand Finale

Soiree Gastronomique in total privacy. Our secluded, top floor owner's suite is surrounded by nothing but privacy with a marvellous view on untamed nature; exclusively yours for an evening of joy. It's magical: just you, our chefs, snow flakes wheeling in the sky and delicious products from our like-minded suppliers. Take a bite, sip a perfectly crafted cocktail, tuck into freshly-made food, lounge on the sofa, start an inspiring conversation… whatever, really. It's up to you. 

 
Butler services
Why only one Butler?
Ski Butler

We can source the skis just right for you and have them cleaned, tuned and ready for your run on the pistes. You can also expect skiing tips and that little extra.

Reading Butler

There's really no need to bring a book to Kristiania. All you need to do is ask our reading butler for your author or book of choice and we will do the rest.

Dog Butler

Your pooch will want to join this winter break. Tails will be wagging on designer equipment, during dinning, dog photography sessions and along recommended walks.